I would say my art is a mix of Contemporary and Realism.
I love a narrative and I portray a deeper meaning within my art.
You could look at it and find several stories.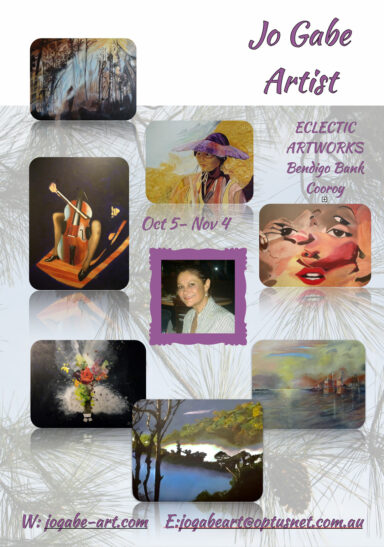 My next exhibition is in the Bendigo Bank in Cooroy from October 5 to November 4.
This video created for me by my dear friend William and shows a selection of my artwork.
Just Finished!
Winter on the Coast.
This will be part of the Arts& Minds Exhibition at Noosa Arts & Crafts from Nov 5 – Nov 12.